Main content starts here, tab to start navigating
New Year's Eve
🎉 Ring in the New Year in Style at Redeye Grill!* 🎉
Indulge in the epitome of New York City sophistication this New Year's Eve at Redeye Grill, located at 890 7th Ave (7th Ave and 56th St).
Join us for an unforgettable evening of glamour, gourmet delights, and live entertainment set against the glittering backdrop of Times Square Ball Drop and Central Park Fireworks.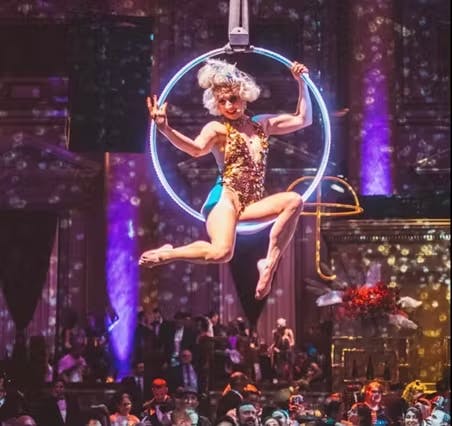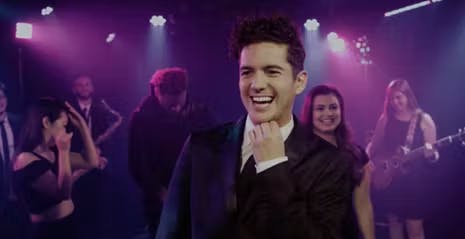 Event Highlights:
🍽️ Exquisite 5-Course Menu: Relish a culinary journey with our carefully crafted 5-course menu, showcasing delectable dishes prepared by our expert chefs.
🎶 Live Entertainment: Be enchanted by the mesmerizing performances of burlesque starlets, soulful jazz vocalists, and the hottest big band in New York City. Featuring stars like Opera Gaga, Tansy Burlesque, and Myles Nuzzi, our live entertainment promises an evening of enchantment.
🌟 Breathtaking Views: As the clock nears midnight, step outside our restaurant to witness the iconic Ball Drop. Thanks to our exclusive arrangement with the NYPD, a designated area in front of the restaurant will be barricaded, ensuring you enjoy a comfortable and unobstructed view of the celebration.
Packages:
**Please note that both packages offer a view of the ball drop.
Premium Package $400 (not including beverages, tax and gratuity): Limited availability! Secure your spot with an unobstructed of the entertainment. This package also includes the option of Beef Wellington on your menu.
Limited View/Restricted View Package $300 (not including beverages, tax and gratuity): With this package, view of the entertainment is restricted, Please note that this package does not include Beef Wellington.
*Both packages include a view of the ball drop and unforgettable memories.*
*Prices are exclusive of beverages, tax, and gratuity.*
**How to Secure Your Spot:**
🎟️ **Reserve Your Table:** Don't miss your chance to be part of this extraordinary celebration. Reserve your table now to ensure an evening of glamour, live entertainment, and breathtaking views. CLICK HERE to book your spot.
✉️ **Exclusive Passes:** Upon reservation, we will email you exclusive passes that grant you access through the police barricades, ensuring a hassle-free arrival to our venue.